Simon Robertson
Senior Architect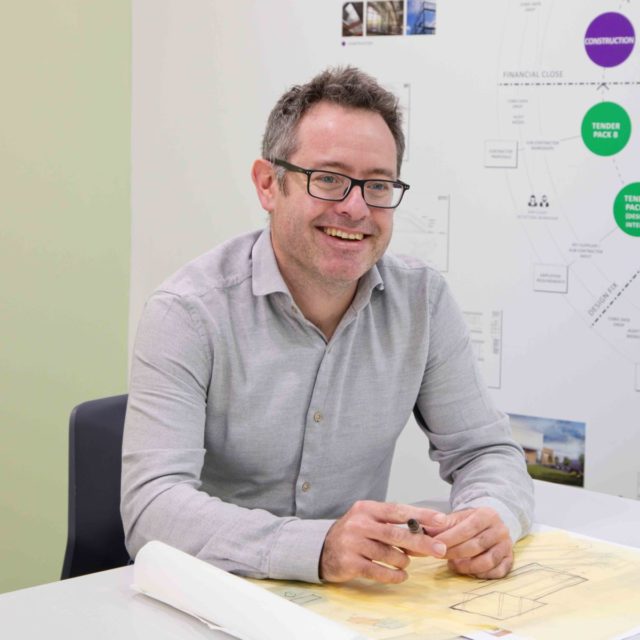 Simon has extensive experience of designing and delivering major projects in a variety of sectors including leisure, commercial, education, healthcare and more recently major civic projects.
He was Project Architect on the award-winning Redcar & Cleveland Leisure & Community Heart – an innovative scheme combining a state of the art leisure centre with community spaces and council civic functions. More recently, Simon has been Project Leader on New Addington Leisure Centre in Croydon. Other experience in this sector includes a new-build leisure centre and ice arena refurbishment in Slough.
Simon has been with GT3 Architects (including with +3 before the companies merged) since 2010 and has played a part in the rapid growth of the business in this time, combining his day-to day role with expert tea making and muddy charity walks!
Alongside his role as project architect, Simon has responsibility for the practice's Quality Management System, maintaining compliance with the ISO:9001-2015 Quality Management and the ISO:14001-2015 Environmental Management standards.
Specialisms: Simon is a well-rounded Architect with a number of strengths, and knowledge in the design and delivery of various building types, all to BIM Level 2 standards.
Personal Ambition: "I am a keen long-distance runner, and whilst I try not to set myself too many goals, I would love to achieve something truly memorable such as a major international marathon (just the one though!)"