Jordan Fish
Apprentice Architecture Graduate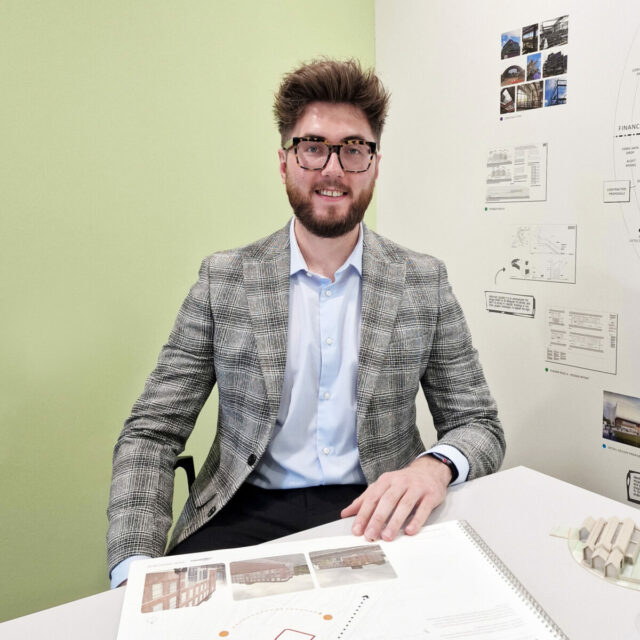 Jordan started studying Architecture at Northumbria University in 2015, where he completed his Part 1. He has since gained experience in Leicester, York, and Newcastle developing his skills throughout the residential and commercial sectors.
In 2020 Jordan began his Degree Apprenticeship at Northumbria University, where he is currently completing his final year of his Part 2. During his degree, Jordan has received the great honour of Architects For Health MArch Student Design Award for his 16-25 homeless housing design in Sunderland, which focused on providing rehabilitation and mental health support through education.
Specialisms: Jordan's main architectural interest stems from the belief that good design can improve people's lives. Focusing on healthcare design during his time at university and developing research on Dementia care design.
Personal Ambition: To complete my Degree Apprenticeship and find the best burger!