About Us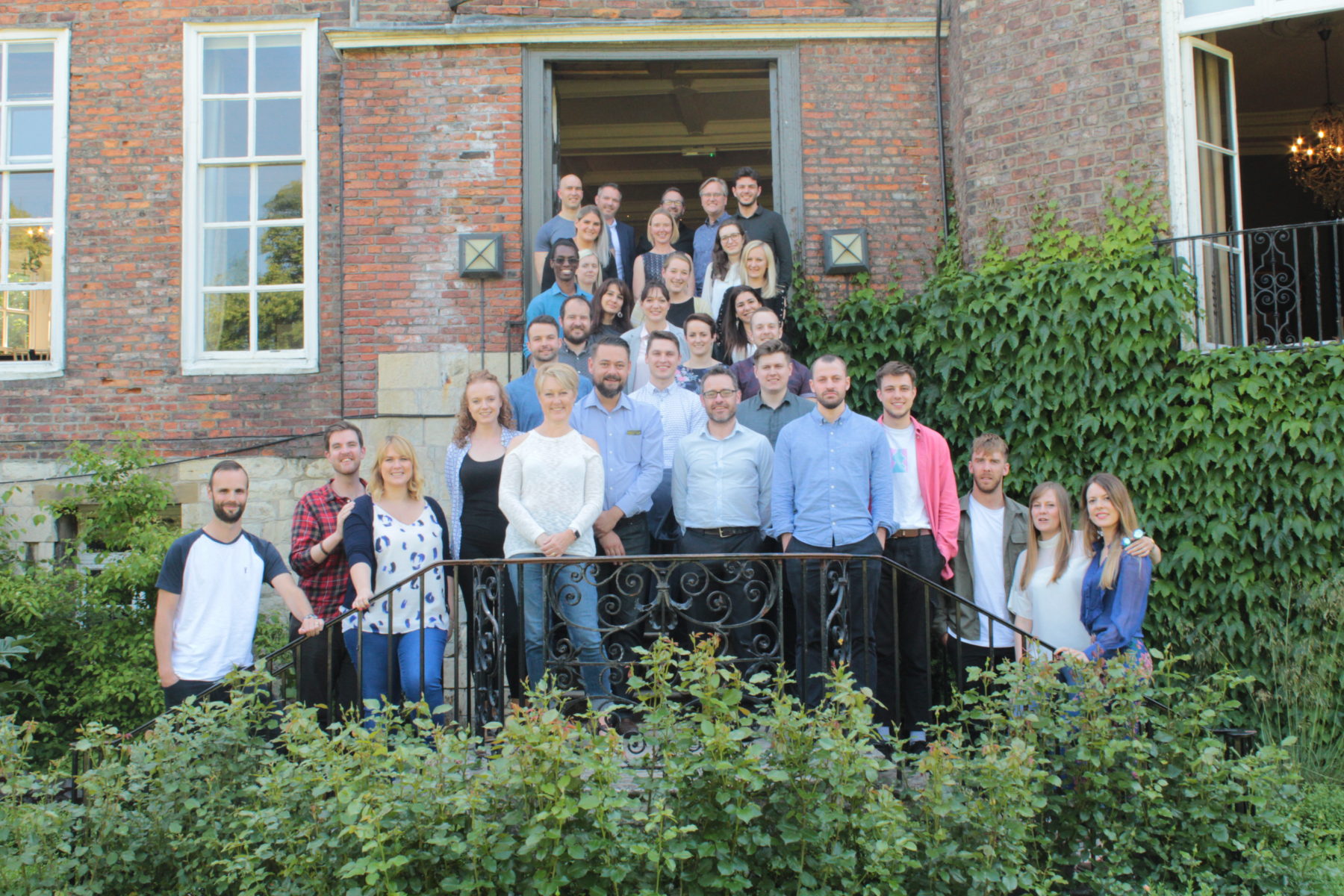 GT3 Architects is a growing, award-winning and ambitious business, with a drive to redefine architectural practice. From studios in Newcastle and Nottingham, GT3 Architects champions an inclusive, sustainable and engaging way of doing business.
We deliver expertise in sports and leisure, masterplanning and workplace design but we've also earned recognition for our innovative and sustainable projects in a range of sectors, including education, civic, retail and residential.
We have developed a reputation for our creativity and innovation, supported by a proven track record in translating bold concepts into elegant technical details and successful project delivery.
People Architecture
GT3 Architects is determinedly people focused. We position people, not buildings at the heart of our projects, working to ensure that the spaces we create are not just beautiful but that they deliver real, enduring value to the people who use and operate them long into the future. We believe in inclusivity and transparency, from brief definition through to when the project is in use. It is an approach to engagement and thoughtful creativity that we like to call 'People Architecture'.
Our rigorous process of listening, challenging, imagining and designing ensures our quality. Our
work is underpinned by guiding project principles that are only defined after thorough collaboration and an understanding of what's important to both client and community.
We've won awards and been recognised nationally because of this approach. Conversation led to our deep understanding of the history of Northallerton which inspired award-winning brick-work detailing, our engagement with leading Sports advisors means we don't just follow best-practice design, we help to define it, and our colleagues have gained accolades for their approach to improving workplace culture through design.
Our Approach
We work hard to improve the performance, outcomes and experiences of the individuals, organisations and communities that are part of our projects. We're advocates of early engagement to fully develop the initial brief, ensuring that all community aspects are considered. We follow up diligently after the project and evaluate throughout to ensure the very best outcomes for our clients. We employ a rigorous process of listening, challenging, imagining, making and most importantly enjoying. We share the lessons that we have learnt for the benefit of our clients and communities. Designing with and for people underpins everything we do. From the initial point of contact with our clients, their business and their ambitions and motivations are critical to us, so we can really get under the skin of what they want to achieve.
A Bit of History
GT3 Architects brought together two growing, acclaimed and ambitious businesses, unified by a shared ambition to redefine architectural practice, to build a sustainable future for our staff and clients and to achieve more with less. The merger of +3 Architecture and GT Architects was the natural next step in a relationship that started a decade ago, built on long-standing personal and professional friendships and a desire to deliver better value to our clients through collaboration.