Carys Thomas-Osborne
Research Assistant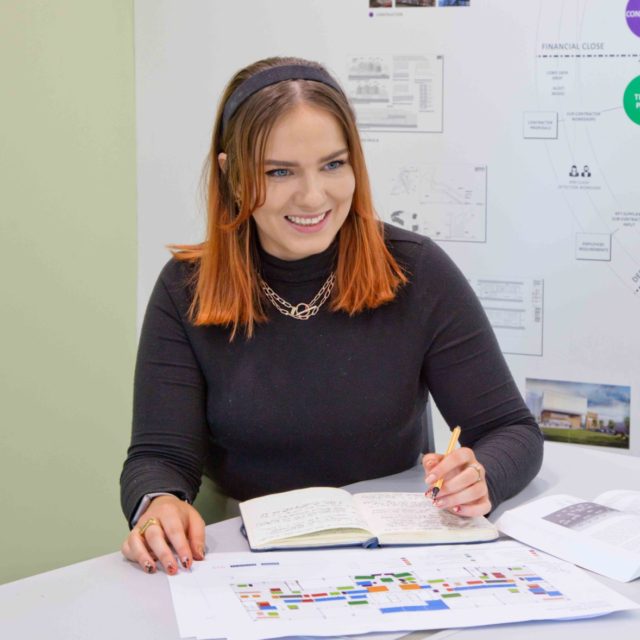 After earning a first-class psychology degree from The University of Sunderland, Carys went on to specialise with an Environmental Psychology MSc at The University of Surrey. After four years in Academia, she decided it was time to tackle the real world and began looking for practical roles within the built environment industry. She met GT3 Architects at the 2018 BrEPs conference and went on to collaborate with the team on a week-long project, eventually leading to the development of her new role as Research Assistant.
With a keen interest in human-environment interaction and a background in occupational psychology, Carys spends her time at GT3 working on pre- and post-occupancy studies, conducting independent research and wading through ever increasing datasets.
Originally from Hull Carys is a self-confessed City Girl and enjoys exploring urban environments while cooking and eating almost any food available.
Specialisms: Research methods, human-environment studies and data analysis.
Personal Ambition: "My personal ambition is to meet and (somehow) impress Sir David Attenborough"