Sam Sedgewick
Project Architect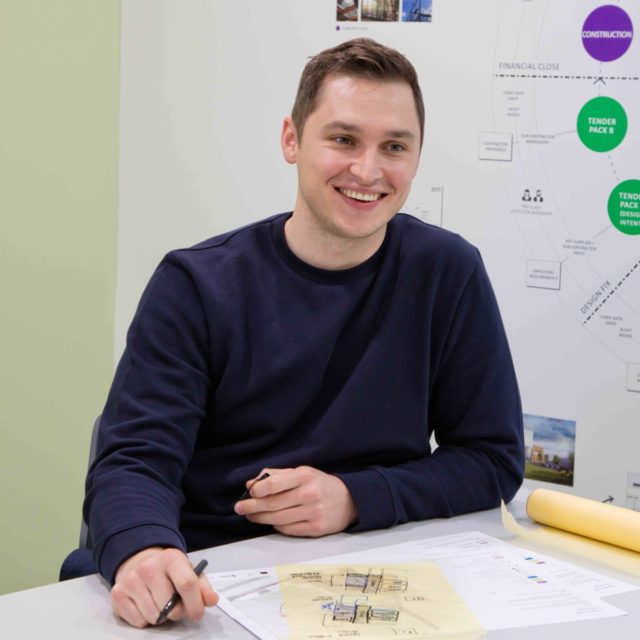 After growing up in the Middle East, Sam studied at Northumbria University, where he gained an MArch in Architecture with Distinction and received the William Glover Trust Award for his design research in 2014. He qualified as a registered Architect with distinction from Newcastle University in 2016 and joined GT3 Architects in 2017.
An advocate of the positive impact thoughtful design can have on people's lives, in 2015 he was invited to run design workshops in the UAE relating to his research in humane design after speaking at the annual EDTNA/ERCA conference in Riga, Latvia.
Besides architecture, Sam is a keen sportsman with an annoying passion for cricket and can frequently be found celebrating an English wicket whilst listening to Test Match Special. His cricket skills saw him become the studio's resident wild pigeon catcher when one accidentally found its way into the building.
Specialisms: As a certified Autodesk Revit professional he is passionate about the power of digital collaboration and has experience of Level 2 BIM coordination working on projects in the leisure, residential, and commercial sectors.
Personal Ambition: "To find out what my personal ambition is..."