Joe English
Architectural Assistant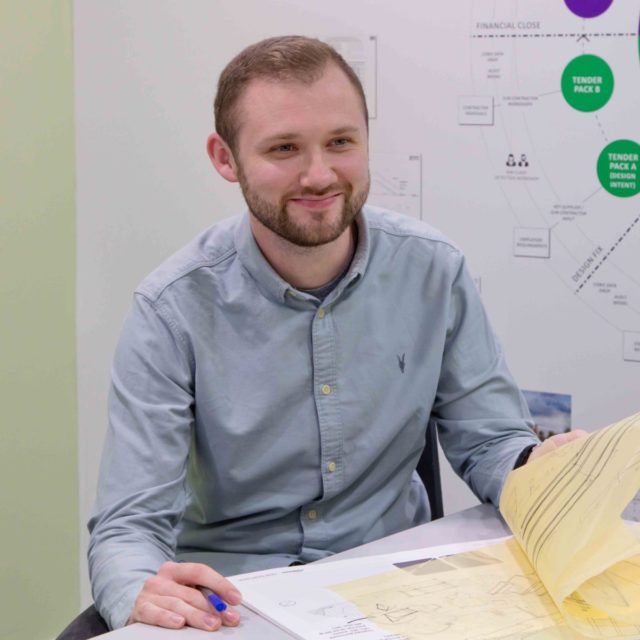 In 2019, Joe joined GT3 Architects as a Part II Architectural Assistant after graduating from his post-graduate degree in Architecture at Newcastle University.
During his time in practice Joe has worked across a broad range of sectors from residential to large infrastructure projects. Joe is particularly looking forward to gaining experience in the sports and leisure sector with GT3, as he looks towards his Part 3 studies.
Outside of architecture, Joe has a keen interest in property development and all things sport. He faithfully spends his weekends in the Gallowgate end at St. James' Park watching his boyhood club 'regularly lose'.
Specialisms: Joe enjoys engaging with clients and working closely with colleagues to envisage and deliver projects that surpass their expectations. During his post-graduate studies, he regularly tutored undergraduate Architecture students at Newcastle University, which he would like to continue upon return to practice.
Personal Ambition: "I'd like to bring together my architectural knowledge and passion for sport to allow further engagement and inclusivity in all forms of sport and activity"