James Milne
Architectural Consultant & Project Architectural Technologist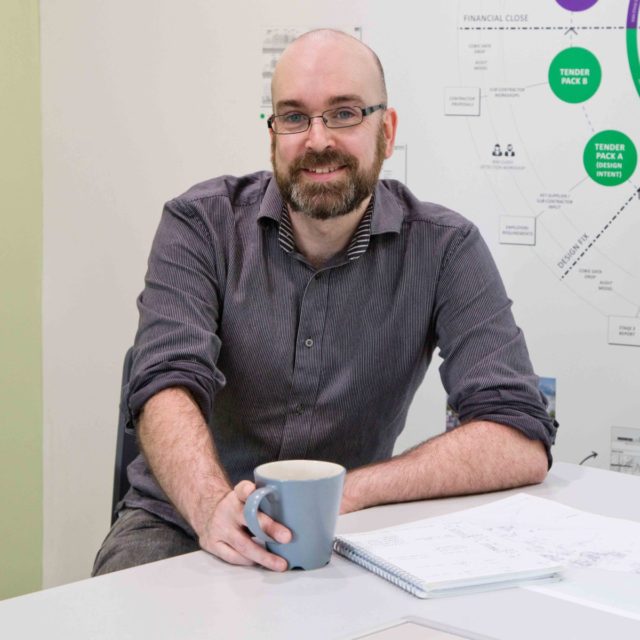 James is a technologist with more than 10 years of experience post-qualification. Despite this, he still sometimes says 'beam' when he means 'column'. Full time coffee drinker and part time research advocate, James brings a unique approach to live projects. He's helped out on several sports and leisure schemes since joining GT3 Architects, developing a special affinity for screed setting out drawings.
In his spare time, James plays drums in a band, which he acknowledges doesn't make him anywhere near as cool as he thinks it should.
Specialisms: James holds a Masters degree in Psychology alongside his Part 1 Architectural degree. He's passionate about ensuring our projects meet users' needs and enhance their wellbeing.
Personal Ambition: "My goal is to successfully campaign for a wellbeing report to become a statutory requirement for any decent sized planning application. It seems crazy that we prove new developments are suitable for cars, but not for people"