Kieran McFarlane
Senior Architectural Technologist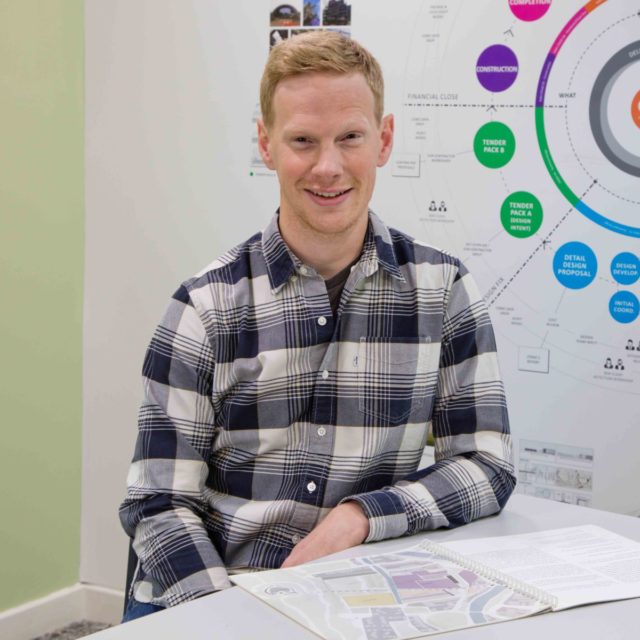 Kieran graduated from Northumbria University in Architectural Technology. With over 10 years of experience in a range of sectors and a Chartership from the Architectural Technology Institute, he joined the practice in 2021.
On joining the practice Kieran has focused on leisure facilities, leaning on his broad skill set, including BIM, to achieve robust detailing to compliment innovative and class-leading design.
Interest in the design and sustainability of leisure facilities is constantly fed via the use of them for his main sport past-times, ice hockey, and snowboarding.
Specialisms: Kieran is a contributing member within the Practice's Tech group and BIM group, which both look to develop and maintain high levels of technical and BIM delivery respectively, via streamlined workflows and co-ordinated detailing.
Personal Ambition: "To design and build my own home …with a good size workshop for car restoration!"