Katie Forrest
Head of Marketing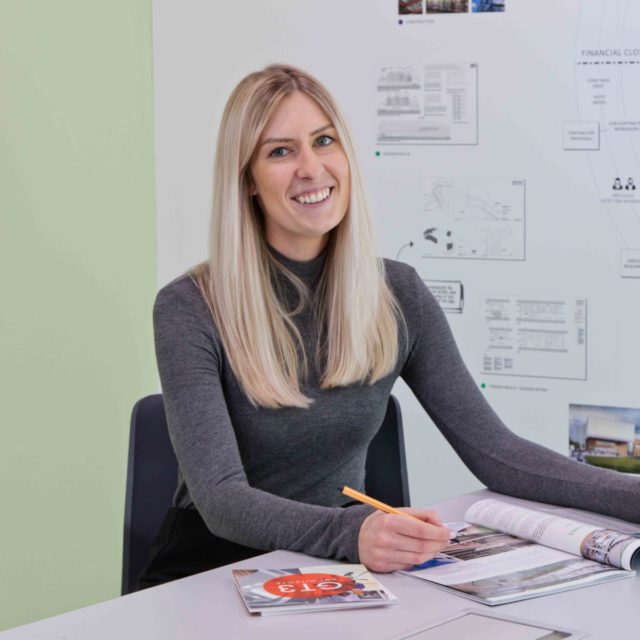 Katie joined GT3 as Head of Marketing in the summer of 2020. Previously based in London, Katie has 8 years' experience managing marketing departments for SMEs within the property and construction industry. Now firmly settled into life at GT3 Architects, Katie forms part of the Senior Leadership team, supporting and directing our communication, brand and new business activities.
Outside of the studio, Katie is a voracious reader, temperamental cook, and – when she can be bullied into it – fair weather runner. Having moved back to the North East during lockdown, she's looking forward to being reintroduced to various beer gardens.
Specialisms: Katie is our community champion, working to ensure our People Architecture approach offers additional, tangible benefit and support for our projects and the communities we're designing for. Her background in digital campaigns, PR and live events, combined with the knowledge and expertise of the team, provides our Clients with a unique level of support at every stage.