Arno Decorte
Architectural Assistant (Part I)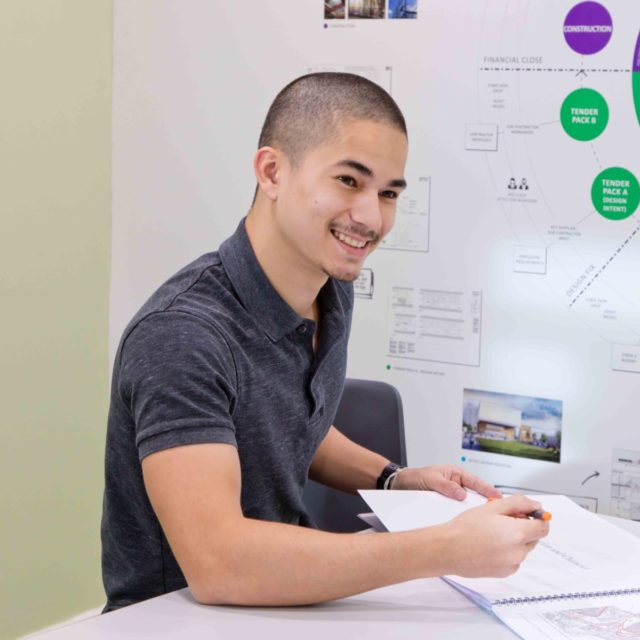 Arno joined GT3 Architects as a Part 1 Architectural Assistant after graduating from the Welsh School of Architecture in 2021. He has experience working on private residential housing schemes to larger-scale public buildings, in a variety of different contexts from Asia to the UK, as well as working with other forms of design such as furniture and interiors. Arno looks forward to gaining more experience in the architectural industry with GT3 by involving himself in the development and progression of many of the live sports & leisure projects that GT3 are currently involved in. Ultimately, Arno's end-goal is to learn as much as he possibly can about the industry, and he believes GT3 provides the perfect environment for that.
Outside of architecture, Arno has a deep interest in chess, fitness, and music. This year-round Arno hopes to continue to develop these hobbies by either learning a new instrument or getting into a form of martial art and perhaps joining the local chess club.
Specialisms: Simply put, Arno enjoys solving problems. Be it formulating the best architectural form to accommodate the needs of multiple different people or coming up with a design solution that works well with the context, he takes a great amount of satisfaction in coming up with creative solutions conceived through drawing and working with his colleagues. He believes it is even more satisfying to use these solutions to satisfy an end-goal or a grander vision. He hopes to put this skill to use with GT3 as well as developing new ones as part of his architectural journey.
Personal Ambition: "My personal ambition is to use the skills and wisdom gained from experiences across the world to set up a firm back home in Thailand, with the hope that my architecture improves the quality of life for the people it serves."