Jayen Pancholi
Architect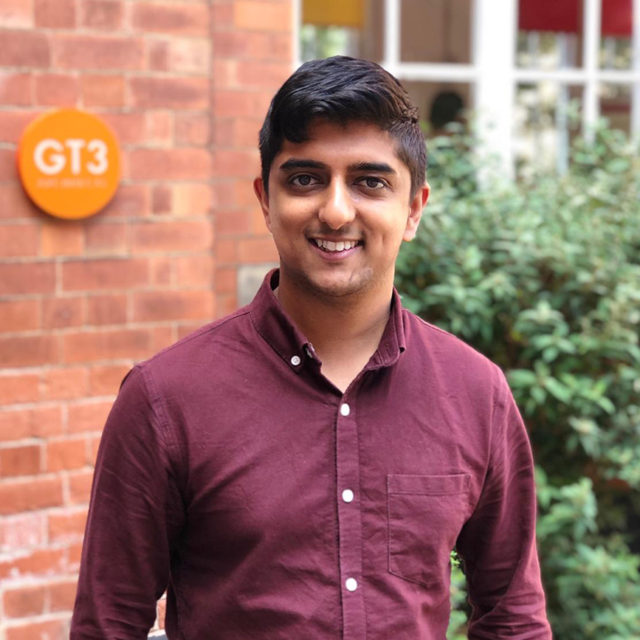 Jayen's professional experience ranges from small scale school buildings to large scale student residential masterplans. He has experience working in various sectors including commercial, community, education, and residential, and for several practices in London, Manchester, and Nottingham prior to his role at GT3.
Jayen is interested in conceptual design whilst maintaining a keen interest in how buildings are built. His construction experience and knowledge of interfaces is complemented by his interest in making. Outside of Architecture, Jayen enjoys climbing, making in various forms including woodworking, metalworking, and digital fabrication, and video editing.
Specialisms: Outside of his day to day activities Jayen has a keen interest in materiality, light, and their effects on the human psyche.
Personal Ambition: "I'd like to continue to improve my woodworking skills and hoard tools until I can eventually set up a full workshop in a garage or outbuilding"