Paul Reed
Director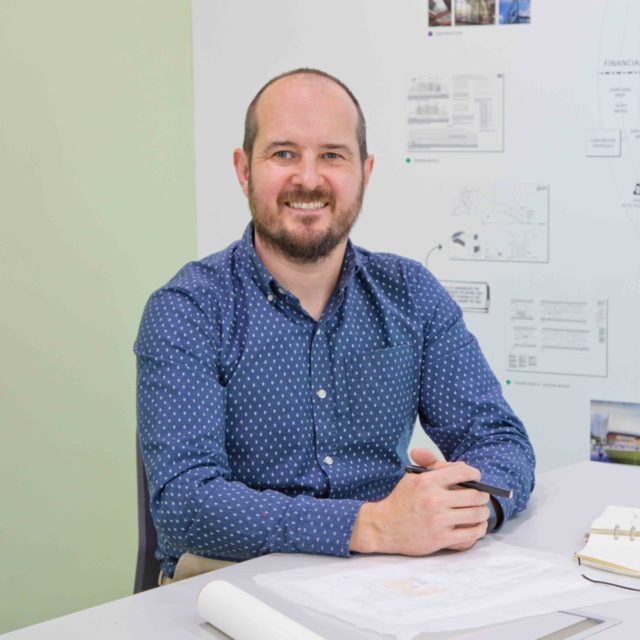 Paul joined GT3 in 2017 and has over 15 years post graduate experience. Born and bred a Geordie, his early career took him to London with the promise that the streets were paved with Gold. He returned to Newcastle, via Manchester, with the knowledge there were no gold lined streets but with many large scale and world class architecture projects under his belt.
Paul's main area of expertise lies in sports and leisure architecture of varying scale having worked for Populous on projects such as the O2 arena and Lyon Football Stadium amongst others, and for Rafael Vinoly on projects such as the Manchester City Academy HQ and a Stadium project in New York.
Paul believes that simplicity of form and function through strongly interrogated design is the key to good Architecture. Architects should utilise briefs to create 'Experiential Architecture', engaging all users in a positive manner whilst producing design with implicit honesty in its design ethos.
Outside of work, Paul's young family is his key focus with fun on the beach, ice cream and fish & chips featuring heavily in most of his weekends due to their coastal home. Snowboarding is high on the priority list when Paul has an opportunity for a break away from the UK and is hoping his boys will follow in his snowy footprints.
Specialisms: Thinking around the problems to provide innovative and thoughtful solutions.
Personal Ambition: "To break down the barriers, both actual and perceived that stops people partaking in Sports in a fun and engaging manner, oh and to learn to surf (again)"