Millie Adie
Architectural Technologist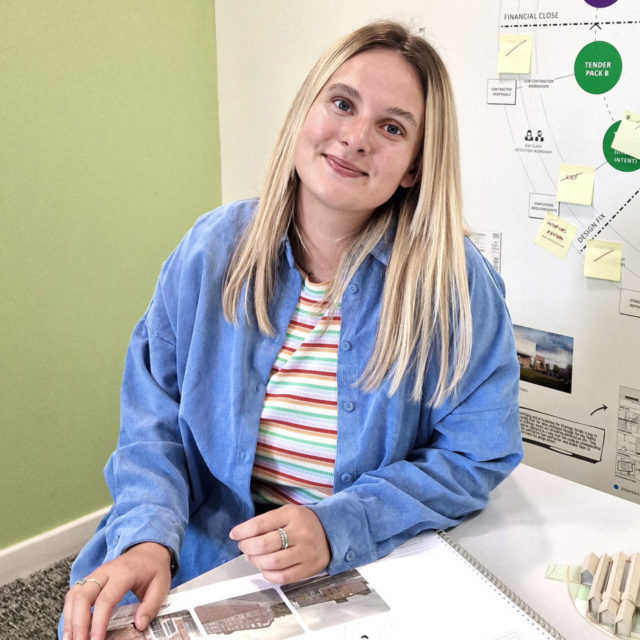 Millie graduated in 2021 with a 2.1 in BSc Architectural Technology, she moved from Aberdeen (Scotland) for a career in Architectural Technology in the North East. Millie previously worked on small residential projects but is looking forward to working on bigger projects such as the leisure centres at GT3.
She loves the hustle and bustle in Newcastle and plans to stay here in the industry for the rest of her career.
Specialisms: Millie likes challenging herself to conquer big structural details and is passionate about furthering her knowledge in technical design processes. She is also looking forward to starting a new project and seeing it through to completion and feels this would be a great first achievement in her career.
Personal Ambition: "To become a chartered member of RIBAT."