Shannon McGivern
Marketing Coordinator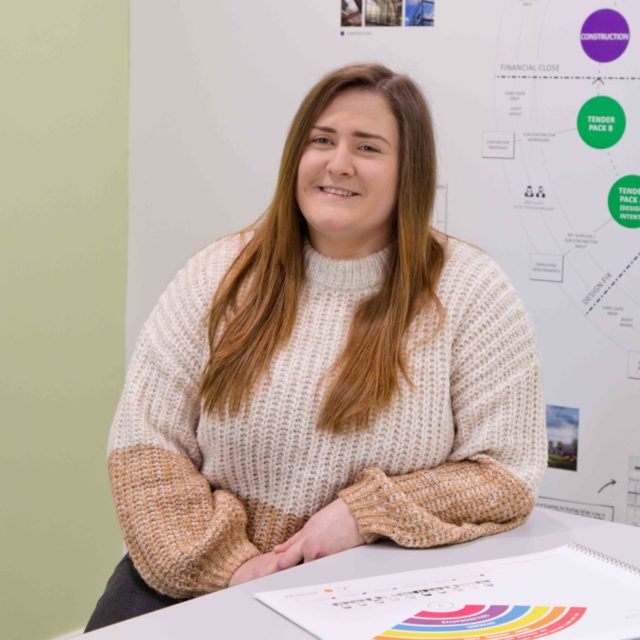 After graduating with a BA Hons in Graphic Communication and Design, Shannon joined GT3 Architects in 2017 as an Apprentice and has loved every minute since. Something new keeps her on her toes everyday within the busy practice!
With a creative personality, and an inquisitive mind, Shannon enjoys supporting her colleagues and is a dab-hand at solving the various challenges that they send her way.
Shannon's interests know no bounds, she has studied Darwin and Evolution, she loves animals including her 4 dogs, her turtles and her aquarium of tropical fish and she pursues a range of hobbies from pencil sketching to sculpting and from 3D printing to playing the guitar. Archery is next on her list!
Specialisms: Shannon specialises in graphic design and communications within the practice, and supports her colleagues with the publishing of marketing and bid materials.
Personal Ambition: "I'd love to live in Alaska one day, to live off the land and to sketch the vibrant wildlife and scenery"