Liam Gallagher
Architectural Assistant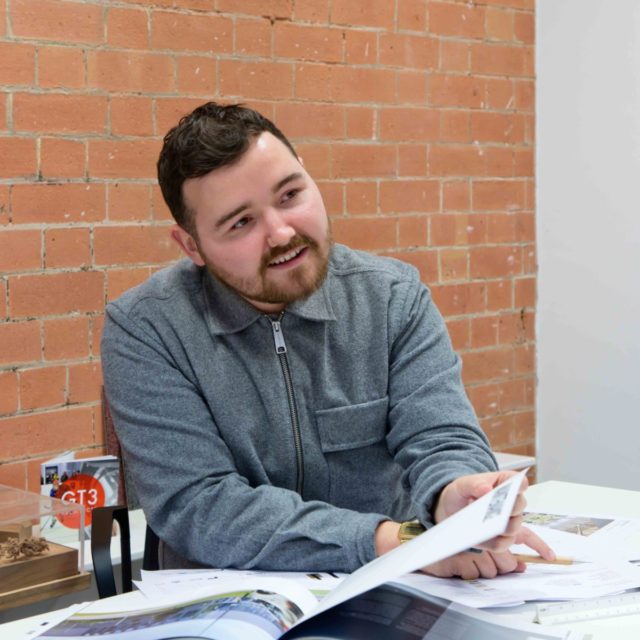 Liam joined GT3 Architects in 2021 as a Part II Architectural Assistant. He completed both his Part I & II studies at Nottingham Trent University, where he continues to maintain a tutoring position within the undergraduate and masters course's.
Prior to joining GT3, Liam had worked within a range of architectural specialties, from small to medium scale residential and mixed-use projects, to an international airport. During this previous experience, he had worked simultaneously as an architectural assistant and architectural visualiser. He strives for a multifaceted and challenging career, rich with creativity, experiences, and personal development.
His enthusiasm for creativity and design is what largely consumes life out of the office. Liam spends much of his free time creating and designing products and furniture for himself and his partner's design studio.
Specialisms: Liam's enthusiasm to learn and develop as part of a team is a driving force to continually strive for a better end product and journey for our clients, stakeholders, and the communities and contexts our buildings inhabit.
Personal Ambition: "To one day design and build his own house in the country side, in which he and his partner can exhibit (hoard) their handmade furniture. Whilst also owning a number of well behaved dogs."