Jonny Flavin
Senior Architect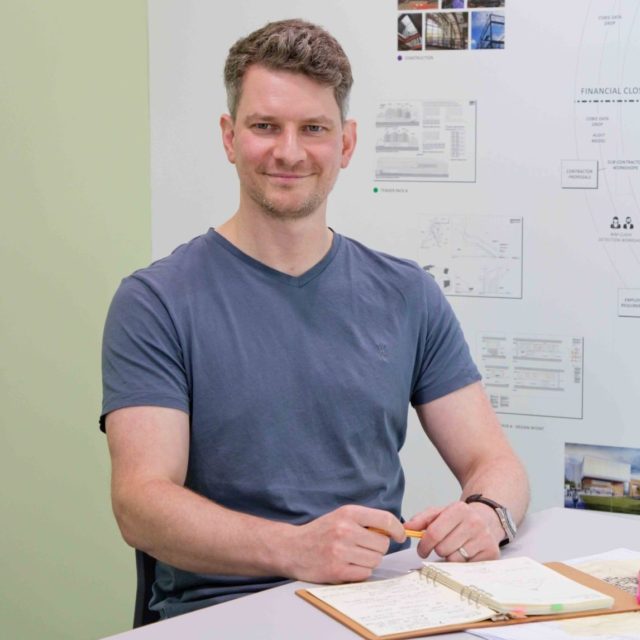 Jonny qualified in 2013 and has gone on to develop his skills across a number of sectors including education, residential, civic, commercial and leisure. His experience spans all RIBA stages, from design inception to delivery, and includes both new build and refurbishment, including working with listed structures. Underpinning Jonny's Architecture is a desire to understand how stuff works.  This, combined with his degree in product design, and First Class architecture qualifications gives him a well-rounded view that combines purpose, aesthetics, function and process.
Outside of work, Jonny is involved in property renovation and is currently working through a major undertaking in Newcastle City Centre. He isn't afraid to get his hands dirty and has an active role in all aspects from planning to plumbing to plastering. He is also a Director of a community workshop which aims to help locals to develop creative and practical skills.
Specialisms: He is an effective and productive mediator who is able to understand the varying needs, motivators and challenges of different stakeholders and to work with them to develop useful solutions.
Personal Ambition: "I would like to complete the renovation of my house, then maybe build a house, and to fill that house with homemade furniture. I aspire to set up my own home brewery, to learn whiskey and to travel the world"